A couple of interesting Newspaper adverts just found.
First represents the first advert I've found comprising text as well as picture of a Seagull 102, and is dated Dec 12 1940. Quality isn't the best but you can clearly see the references to the British Navy and the R.A.F. 4hp Standard and Clutched models, with 23" or 29" shafts.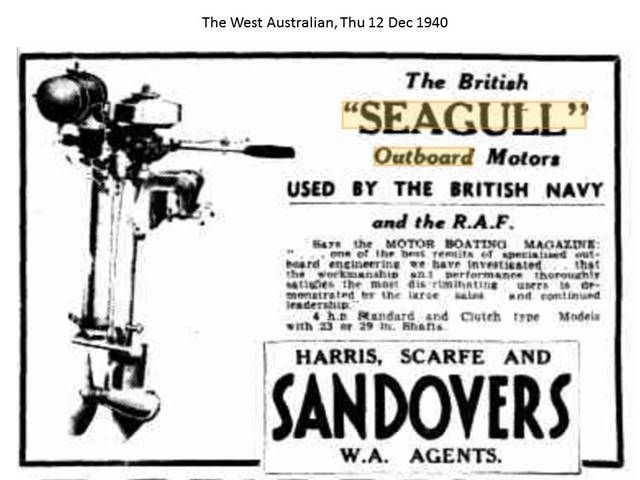 The second refers to the clearance sale of 89 surplus 'New' Army Service Model 102's and is dated December 1946
........... in your general area Hugz !!!!!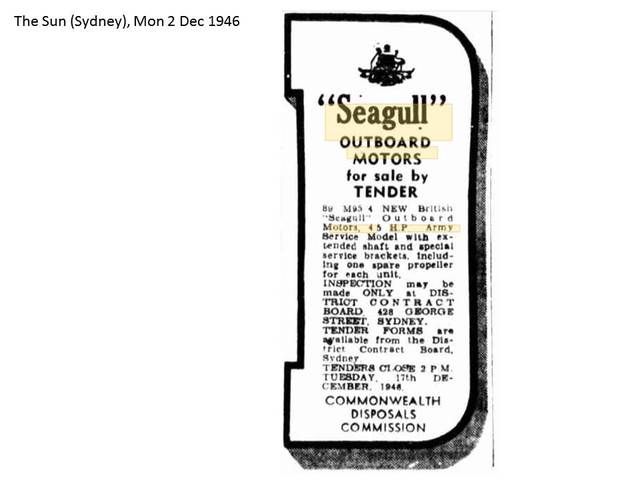 I know these are not quite what this thread calls for, but its interesting and exciting stuff none the less.
Regards,
S