Thanks, Keith. I managed to unscrew the Fuel Cock from the tank after leaving it soaked in kerosine overnight.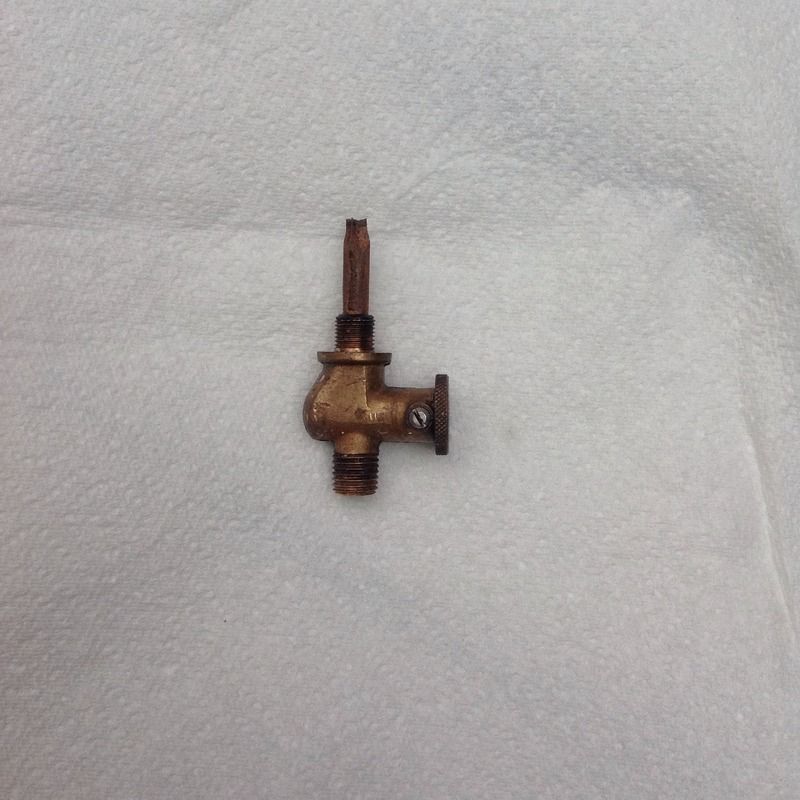 There is the In Tank Filter that you mentioned. Does it slip out of the Fuel Cock? It looks clean enough anyway.
The Fuel Cock has written on it PULL ON. This one is not pulling! Any ideas? What does the screw near the Pull On do? I've put the Fuel Cock back in to soak now.
My Whitworth combination spanners have been despatched. I'm hoping they shall arrive tomorrow.
The last time I saw a two-part spark plug was in a Beaver during the '70's.
Mike.