I had a nice Forty Plus twenty years ago, and learned a lot from John and from this Forum. I gave up sailing for a while and sold it.
When I started sailing again I bought a new Honda 2.3, which is very light and surprisingly quiet, but it does not provide the deep inner satisfaction that comes from a Seagull. So I have just bought another Forty Plus, with a clutch, this time.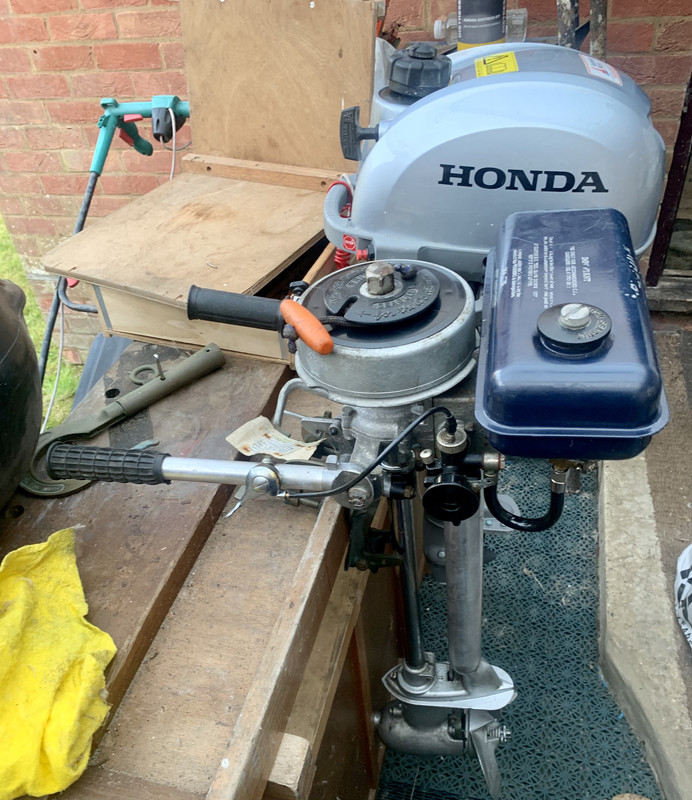 I don't really care for the steel tank, and I'm tempted to replace it with a plastic one. I am also very tempted to spray the silver Wipac flywheel gold...