A few words about me.

I am a retired Marine Police Officer, working on the London River from 1973 till 1992, when I had a silly accident, in the classroom of all places, that led to my eventual retirement in 1994. I served 28 years plus, the last 10 as one of the two training officers for Thames Division of the Metropolitan Police. I can honestly say I enjoyed going to work! I had the very satisfying job, taking police officers as novice boat handlers and over the course of a year, seeing them develop their skills, to pass their Boatmaster's exam.
As well as the boat handling, I was also responsible for the teaching all manner of associated subjects, including navigation to the DOT level. Many of my students later came back to study at the evening classes I also ran, for the RYA Yachtmaster. Great fun.
With the change on the London River from Trade to Pleasure, I got the chance to meet all sorts, and sail their boats!! I was lucky enough to be allowed to crew the Sailing Barge 'May' and jump aboard ocean racers, naval Whalers, and offshore power boats, as well as the helm of all the commercial craft, from tugs to the 'Bovril Boats'!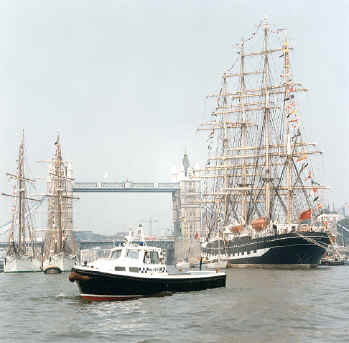 Click here to find out more about Thames Division!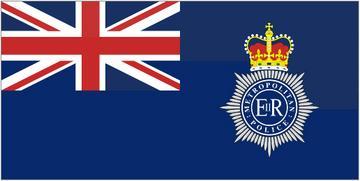 Whilst enjoying myself at work I also sailed. I built and repaired several dinghies, then in the early '70's bought a 24ft plywood cruiser that I went on to totally refit. With the experience of this I took the plunge in 1983, to build my own boat, starting with a part completed wooden hull. If you click on the 'Eventide' button on the side of the page, or links page, you will see the extent of my involvement!! Since 1973 I have served as Editor, committee member, Plans Secretary, President and until recently Secretary. 'Fiddler's Green' my boat, was launched in 1990 and has appeared on T.V. and the cover of the designers biography. Needless to say I am proud of her. She has taken me all around the Thames Estuary, over to Holland and in 2000, to Cornwall and back.
All this time I was playing with British Seagulls, so when I left my colleagues asked, 'who was to look after their motors?' It transpired that most dealers had stopped selling parts and servicing. A call to 'British Seagull' confirmed this. Due to my back injury, I was unable to do what I had intended, sail and powerboat training, so suddenly I was answering queries for British seagull, and appearing at the Boat Show in London to help. 'Saving Old Seagulls' was up and running, Mike Peyton, the cartoonist, did my logo. (I have always had a fascination for his Black Headed Gulls, my favourites!)
When 'British Seagull' eventually called it a day, I was asked if I would like to clear the workshop, this with all the parts that most of the 'local' chandlers sold me gave me an impressive stock, financed by my police pension of course!
I have never had to advertise, so this web site is a first. It was also one of the webs first sites! I have now found that people beat a path to my 'door' and I deal by post all over the UK and indeed the world. A few complementary articles in magazines did the rest. I thought it would be an interesting diversion, very much part time, but it has grown to occupy most of my time, and as I am a police pensioner, I have to declare it all the the dreaded tax man, thus the need for cheques payable to SOS etc...
I hope this site will be an extension of the 'British Seagull Owners Club' that was started by 'British Seagull' many years ago. I really often feel that S.O.S. is more of a club than anything else.
To this end you will find lots of historical and nostalgic articles, hope you find what you are looking for, if you don't, give me a call!
Over the past 10 years or so I have also been involved in fundraising for the RNLI. I have given a series of talks about the history of 'Thames Division' and my work with them. These talks are now given in memory of a friend, Gary Wells. Gary was a marine police officer and he took over my job, as the training officer. In the mid 90's, when the new RNLI lifeboats were stationed on the London River, he volunteered to assist as crew, as they needed local knowledge aboard. I am pleased to say many of my former colleagues have followed in his footsteps. Gary's sudden death in 2004, saddened us, and, in my little way I thought I would carry on giving my talks in his memory, sending any donations received to the Tower Pier RNLI station that Gary worked out of.
I would add that for some years I served as a local parish councillor and have been, quite involved in my local community.
I was recruited to be a Parish Council 'Tree Warden', due to my local tree planting initiatives and now I head a small team of woodland management volunteers, another voluntary job that involves the looking after of trees in the parish, as well as helping collecting seeds, planting up the seedlings that grow and getting local people especially the local school involved in their environment. We are in discussion, June 2004, with a well known and loved national institution to plant a new woodland in the parish. All was agreed, but we await the financial problems of the local district council being finally sorted before we can go ahead. this now may be a long wait... Eventually we hope this will make not only the local press but probably the National as well. All of this keeps me busy as you might imagine, so do not despair if you do not get me on the phone straight away, I'm possibly out watering a tree somewhere! (If I'm not sailing!).
John Williams.
April 2007.
I have just recorded a 'Podcast' for Furledsails.com. If you would like to hear an interview with me try this link.
FurledSails.com Podcast #84 Saving Old Seagulls I have heard from a lady in the USA that that link no longer worked that well, so she found that podcast by searching from here:- https://player.fm/search/FurledSails/episodes You are looking for episode 84, SOS.
I tell a little of my sailing experiences, my Police background and my British Seagull work, amongst other things!
John SOS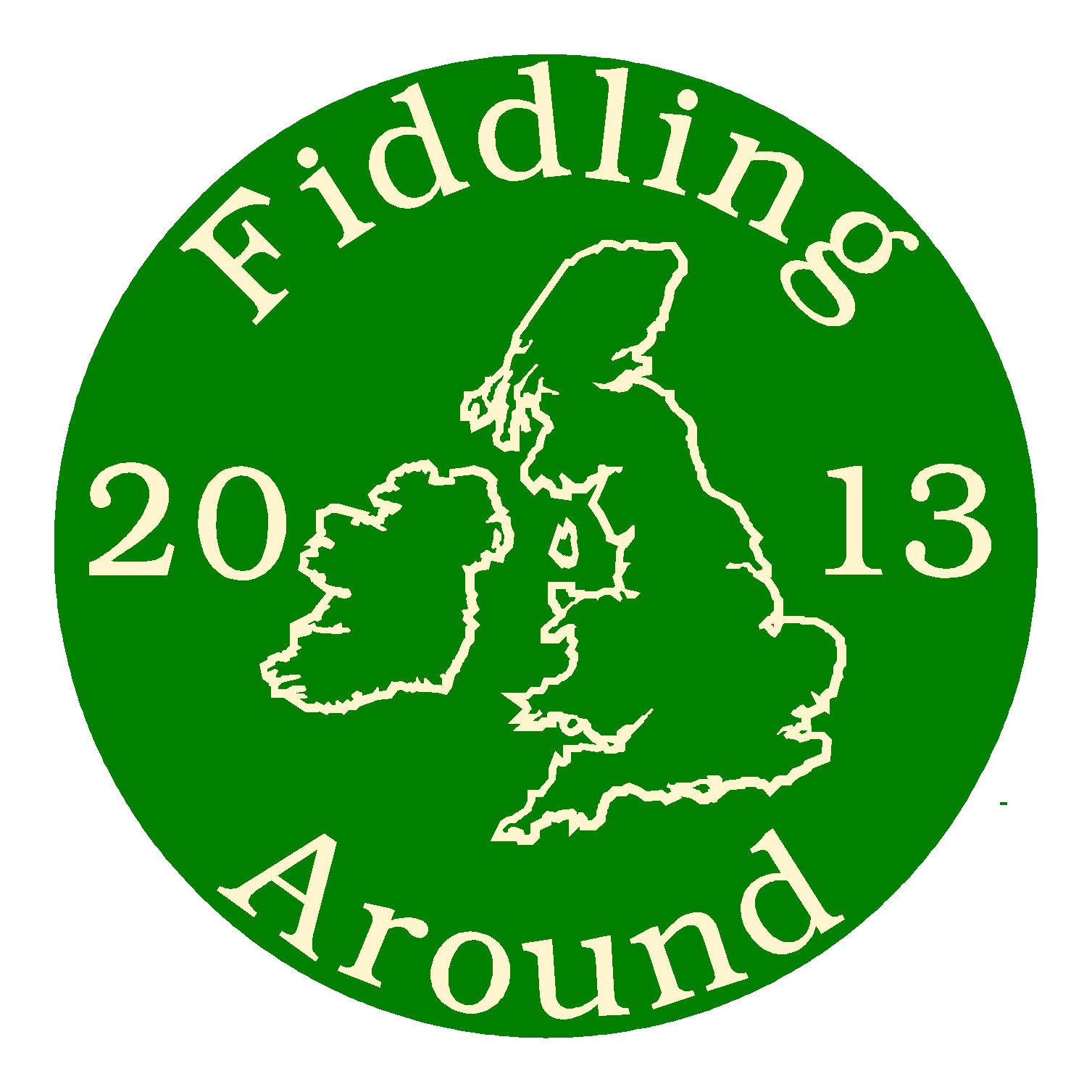 To see what John got up to for 2 months during summers of 2013 and 2018 you can read about his trip in the on line log, click here
If I am not answering the phone, this might give you a clue to where I might be!

Please look through the 'FAQ' page first, you might find what you need there.
Try also the 'I. D. your British Seagull' pages, before mailing queries to me, as I now have to spend much time answering your e-mails! That, of course, keeps me from the workshop! UK queries may be better by phone, as I can ask you those extra little questions that might solve a problem easier. (Like why your 102 has a century plus gearbox!)